Why you should Book an Appointment with Back Center NJ?
The New Jersey Back Center is led by a talented team of Harvard-trained and board-certified pain management doctors specializing in cutting-edge back pain treatments. Our pain doctors stay at the forefront of the latest pain treatment breakthroughs, ensuring you always have access to the best solutions for back pain relief. Below, we offer an overview of our innovative and comprehensive back pain treatment process.
Our pain management doctors curate highly personalized pain management treatment plans to help you avoid complex surgeries. Our pain doctors use cutting-edge diagnostic and imaging tools to diagnose the root cause of your back pain, following which they offer minimally invasive treatments, such as fluoroscopic-guided epidural steroid injections, viscosupplementation, hyaluronic acid injections, facet injections, nerve blocks, and more. Minimally invasive pain treatments are covered by most medical insurance plans — we also offer FREE insurance verification.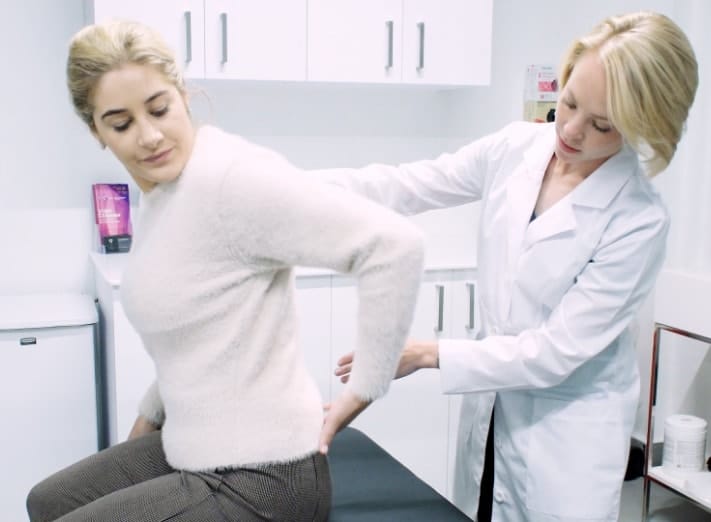 Call us or submit this form make a back pain treatment appointment

Initial Evaluation
During the scheduling process, our front desk team — Kat, May, and Kelsey — will reach out to collect your insurance details. They will verify your insurance coverage and help you schedule an appointment at your nearest back center in New Jersey.

Meet Your Pain Doctor
You can expect a thorough consultation with one of our pain management doctors in New Jersey. The pain doctor will discuss your symptoms, examine the affected areas, review your health history, and administer imaging tests to visualize the root cause of your pain. 

Treatment Plan
The pain management doctor will create a personalized treatment plan based on your unique condition, goals, diagnostic results, and other factors. Our pain doctors use cutting-edge and minimally invasive treatments to address the root cause of your pain, such as epidural injections, nerve blocks, and facet injections. 

Transparent Billing
After the treatment plan is designed, you will meet with our billing team. The billing team will inform you about your insurance coverage benefits and offer a comprehensive outline of your treatment cost, with or without coverage. We enforce a strict no-surprise-billing policy.
Meet Our Team of Back Pain Specialists in New Jersey
GET TO KNOW OUR TEAM OF HARVARD TRAINED BACK SPECIALISTS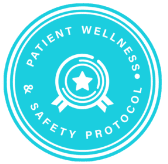 Our clinics exceed National standards for COVID-19 safety protocol
Over the past couple of years, COVID-19 has transformed how we view safety and hygiene. It's a brave new world, and we venture forth with the same commitment to health and safety that we've always shown. Our back center in New Jersey has a stellar reputation for maintaining the highest standards of safety and care — we go far beyond the national standards for COVID-19 safety protocol. If you want to address the root cause of back pain in a safe and reliable environment, please give us a call.

Find Your Nearest BACK CENTER NEW JERSEY Clinic
We offer comprehensive directions to our state-of-the-art back centers in New Jersey from other surrounding neighborhoods and towns.