Sick of suffering from BACK PAIN?
All of our Back Pain relief treatments are performed by Harvard trained Pain specialists in New Jersey.
How have we mastered back pain relief

without surgery?
We utilize advanced pain management techniques to customize a plan specific for each patient, helping them avoid complicated surgeries. What are you waiting to start your journey to a long-lasting pain relief experience?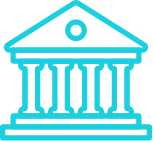 Harvard Trained
Our back pain center is led by Harvard-trained pain specialists with advanced training in the latest cutting-edge minimally invasive pain treatments. Our interventional pain specialists have appeared in 50+ publications on TV and print media. Besides excellent credentials and reputation, our pain doctors are incredibly compassionate and dedicated to ensuring a comfortable experience for all patients.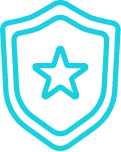 Industry Leaders
Our back pain center in New Jersey is a center for excellence in non-surgical, non-narcotic pain medicine. We follow the latest and strictest set of patient safety guidelines, our doctors undergo board certification and attend annual conferences, and our medical center is equipped with the latest technologies for pain treatments. Pain specialists from across the country shadow our doctors and observe treatments at our back pain center.

Board Certified
Our back pain center in New Jersey is led by board-certified pain specialists. To get board-certified in pain medicine, doctors must complete several challenging professional milestones, such as residency training and fellowships in relevant fields, complete complicated tests, and stay abreast of the latest developments in pain medicine. As such, you should ideally seek treatment from board-certified pain specialists.
Learn More About the BACK TREATMENTS We Implement At Back Center New Jersey
Do you know your first appointment comes with

free insurance verification?
Enter your information below to get started
Meet Our Team of Back Pain Specialists in New Jersey
GET TO KNOW OUR TEAM OF HARVARD TRAINED BACK SPECIALISTS
Get Hopeful. We Like to Change Lives.
We've helped over 10,000+ patients like you.
Check out their experiences: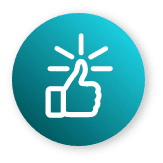 Effectiveness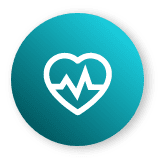 Likelihood of Insurance Coverage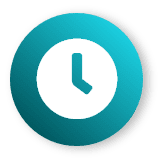 Recovery Time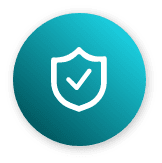 Overall Safety






Complimentary Verification
After you submit your information, our front desk will reach out and verify if your insurance will cover your appointment. We will then book your initial appointment at one of our conveniently located Pain Centers.

Meet Your Pain Specialist
Once you arrive to our center, our front desk will check you in to our state-of-the-art facility. Then you'll be immediately seen by one of our expert pain doctors. If you are running late, just give us a courtesy call at (973) 346-2878

Receive a Treatment Plan
During your initial appointment, your pain treatment specialist will assess your condition and craft a custom treatment plan. We make sure to take your wellness and schedule into consideration when we map your vein treatment plan.

Start Feeling Better
Next steps? Feel the results! Your pain specialist will be part of your journey every (increasingly easy) step of the way. We make sure we're available to answer any questions you may have. Ready to take care of your veins? Let's get started.
Slide

"This is my Neck Pain Treatment Success Story"
Slide

"My neck have never felt better, I'm so happy"
Slide

"I said to myself: You're in the right place"
Slide

"I'm so happy to be able to be active again"
Our treatments are always successful; just check out our success stories!
The Back Center in New Jersey has unanimous 5-star ratings and reviews from all patients across all online platforms, including Real Self, Facebook, and Google. Our flawless reviews indicate a perfect track record with excellent standards of patient care. You can be one of our success stories — just give us a call!
Very much appreciated Dr. Volneys feedback. He was extremely thorough in his analysis and gave me great advice on how to strengthen my lower back in order to counter the pain I was experiencing. He even provided a training packet! Kelsey was great. It is good to know I can rely on Dr. Volney in the future!
Searched high and wide for a pain treatment doctor who can help me with my spine pain after surgery from a horse back riding injury and dr Hanna was the only one who was able to subdue the affliction. Personable and friendly, I would recommend him to anyone looking for a high quality medical professional. Amazing!
Dr. Hanna is a very kind and attentive physician. I like the fact that he listens and give his honest advice on any questions that I as a patient have. Procedures for injections were explained thoroughly and I was treated with kindness, concern, and empathy before, during, and after my injection. The staff are very nice and the wait times are very short. All in all I would definitely recommend a visit to this office if you are looking for great pain management care.