What is an Epidural Injection?
If you're suffering from chronic back pain, your doctor may recommend an epidural injection. An epidural steroid injection is a type of injection wherein cortisone is delivered into the epidural space located outside the spinal column. Epidural injections reduce inflammation and treat radiating pain caused by impinged or inflamed nerve roots in the lower back, middle back, or cervical region. Epidural injections are incredibly popular because they address the root cause of chronic back pain and promise immediate results.
Cortisone is a type of steroid your body naturally produces in the adrenal gland. The cortisone steroid suppresses the immune system, reduces inflammation, and helps you deal with stress. Epidural injections are made of artificial cortisone steroids that act for long periods, so the results may last for several weeks or months. Since epidural injections are delivered into the epidural space around the inflamed nerve roots, the results are instantaneous.
Epidural steroid injections can alleviate chronic back pain caused by numerous medical conditions, such as spinal stenosis, herniated discs, bone spurs, compression fractures, and degenerative disc disease. If you have chronic back pain, please consult highly-skilled and reliable interventional pain doctors in New Jersey to explore your pain treatment options. You should only work with doctors who recommend epidural injections and other minimally invasive treatments — no surgeries or addictive opioids.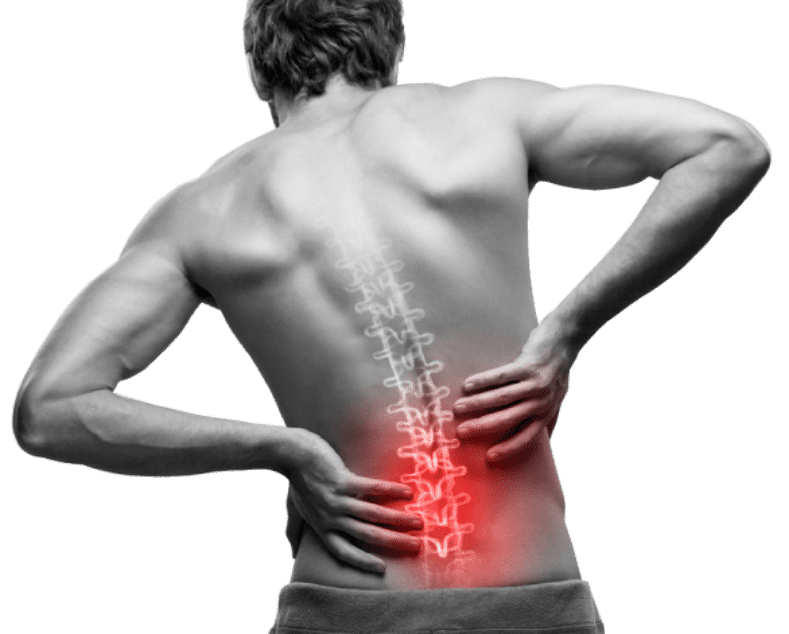 Epidural for Back Pain: Pros & Cons
Epidural steroid injections are the most effective treatment for chronic back pain caused by inflamed nerve roots, herniated discs, and other spinal conditions. The promise of epidural injections almost seems too good to be true — a few painless injections can provide instant back pain relief that can last for months. If you like to err on the side of caution, you may wonder about the epidural for back pain pros and cons. Below, we highlight the pros and cons of epidural injections for chronic back pain.
Pros of epidural steroid injections for back pain:
Minimally invasive back pain treatment — no incisions or surgeries
Provides immediate relief from chronic back pain
Performed under topical or local anesthesia — no general anesthesia
Improves lower back mobility and flexibility
Causes no pain or discomfort during the treatment
Concludes within 30 minutes
Allows you to proceed with physical therapy immediately
No downtime — resume most daily activities immediately
Cons of epidural steroid injections for back pain:
Mild post-injection pain and nausea might be experienced
Mild discomfort when the needle enters your body
If you don't undergo physical therapy, the pain may return after a few months
Epidural for Back Pain: FAQs
How long before epidural steroid injection works?
Epidural steroid injections usually start working within 1 to 3 days. But some patients also report immediate improvements in symptoms.
How many epidural steroid injections can I have?
Generally speaking, pain doctors only provide three to six epidural steroid injections per year, depending on the patient's unique condition. Your back pain doctor will determine the ideal frequency based on your condition.
Can epidural cause back pain years later?
According to the American Society of Anesthesiologists, there's no evidence to support the myth that epidural steroid injections cause back pain. Epidural injections only alleviate back pain.
How long does an epidural last for back pain?
The relief from epidural steroid injections can last from one week to several months, depending on your specific condition. That's why epidural injections shouldn't be your only treatment. In addition to getting epidural injections, you must also engage in physical therapy to strengthen your back muscles and restore flexibility, thus addressing the root cause of chronic back pain.
Can an epidural make back pain worse?
Epidural injections may cause severe headaches for a few hours. Some patients also report worsening back pain a few hours after the treatment. But these are temporary side effects that eventually pave the way for back pain relief.
Is an epidural good for lower back pain?
Epidural injections are ideal for lower back pain relief. They have been a standard part of nonsurgical treatments for lower back pain for decades, so there's plenty of strong clinical evidence to support their efficiency.
What is the success rate of epidural steroid injections?
Up to 80% of patients undergoing epidural injections report at least 50% improvement in the symptoms of chronic back pain for up to 1 year after treatment.
How painful is an epidural steroid?
Epidural steroid injections are mostly painless because they're performed under local anesthesia. You may experience a little pinch when the needle enters your skin, but the discomfort is mild.
Schedule an Appointment
New Jersey Back Center is a group of state-of-the-art back pain centers specializing in conservative and minimally invasive treatments for back pain. Our board-certified interventional back pain doctors use cutting-edge technologies to diagnose the root cause of chronic back pain, following which they curate a personalized treatment plan. Whether you have back pain because of herniated discs, damaged nerve roots, or other problems, we can offer the ideal minimally invasive pain treatments, such as epidural injections.
New Jersey Back Center has state-of-the-art offices throughout New Jersey, including West Orange, Clifton, Paramus, and Woodland Park. If you're in Bergen County, you can visit our back centers in Paramus, Clifton, and Woodland Park. The Clifton office is located at 1117 US-46, Suite 205 Clifton, the Paramus office is just off the Garden State Parkway, the Woodland Park office is close to Garden State Plaza, and the West Orange office is in the same medical office as Twinboro Physical Therapy.
If you're suffering from chronic back pain, please schedule an appointment at your nearest back center in New Jersey.